Triathlon, a complete and accessible sport for everyone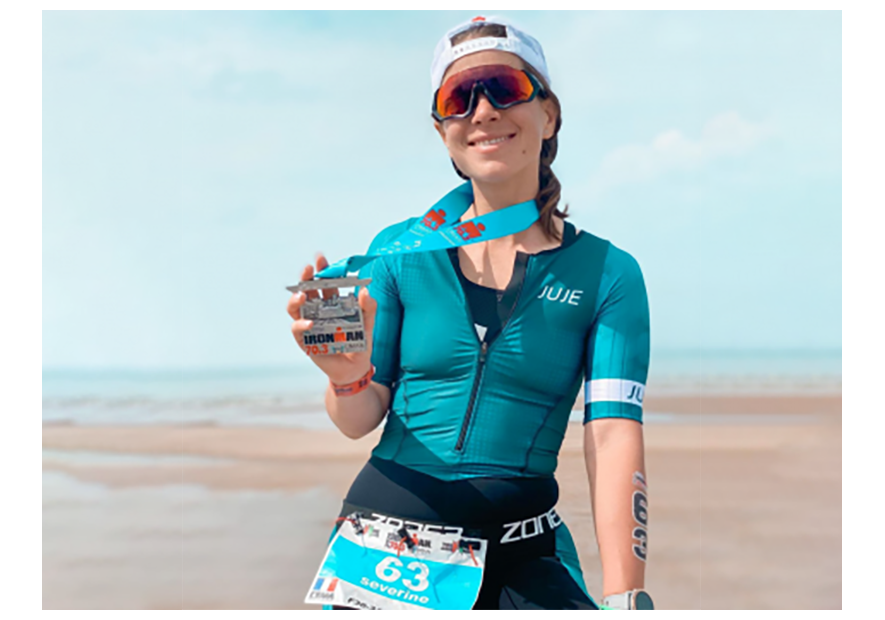 Triathlon, a complete and accessible sport for everyone
When we think of triathlon, we usually think of an "extreme" sport, in reference to the Ironman myth. In reality, triathlon is one of the most accessible of all sports. Let's find out more about this discipline.
A wide choice of distances
One of the advantages of triathlon is that there are a multitude of formats to suit all levels:
- Distance XS (Discovery): 400 m swim, 10 km bike, 2.5 km run
- Distance S (Sprint): 750 m swim, 20 km bike, 5 km run
- Distance M or CD (Short Distance): 1500 m swim, 40 km bike, 10 km run
- Distance L: 3000 m swim, 80 km bike, 20 km run
- Distance 70.3 triathlon: 1900 m swim, 90 km bike, 21.097 km run
- Distance XL or LD (Long Distance): 4000 m swim, 120 km bike, 30 km run
- Distance XXL or Ironman: 3800 m swim, 180 km bike, 42.195 km run
If you're just starting out in this discipline, you can opt for the XS or S formats, which will enable you to get to grips with the specific nature of this sport and enjoy yourself without any pressure. Once you've mastered the shorter formats, you can move on to the longer ones.
The variation in difficulty will depend above all on the intensity of the effort you make during the race. Short formats allow you to gauge this intensity and then adapt your training if you wish to take on longer formats. There's no secret to it, but the longer the distance, the more hours of training you'll need to get your body used to endurance.
A complete sport
As a general rule, many people set themselves the personal challenge of completing a marathon, thinking that triathlon is too difficult for them. In reality, a marathon is a much more violent and demanding effort than a triathlon. In the collective imagination, doing 3 sports in a row is much more complex than doing just one. This is partly true, but we mustn't forget that it's above all the intensity and distance that determine the difficulty.
The scariest part of triathlon for beginners - 90% of the time - is the swim. But don't panic! Many people swim breaststroke or backstroke for their first race, and there's no shame in that. You'll then have plenty of time to improve your technique if you decide to go on to longer formats.
From a physical point of view, triathlons allow you to build muscle throughout your body and limit the risk of injury. In swimming, you work the upper body, on the bike the lower body and in running, you work both. Cycling and swimming are both low-impact sports that protect your joints and mean you'll need to visit the infirmary far less often.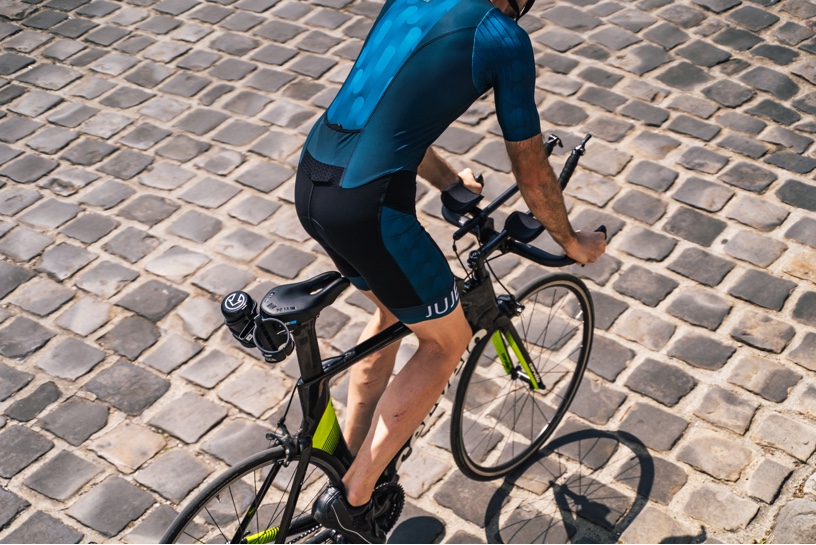 Your equipment
At the outset, you don't need to worry too much about your equipment. Choose equipment that you're used to using and that won't cause you any problems during the race. For neoprene wetsuits, try renting one or having a friend lend you one. As for the bike, there's no point in investing in an expensive time trial bike at the outset. You'll have time to progress and invest when you really need to. Go for second-hand or first-price bikes. For running shoes, your usual pair will do just fine!
One investment you should make, however, even if it's not compulsory, is the purchase of a tri-function. You won't have to worry about changing, and that's a huge plus. Indeed, on some events, it's not possible to change between disciplines. For comfort, it's also a big plus, because you know you're running with equipment that's suitable for swimming, cycling and running.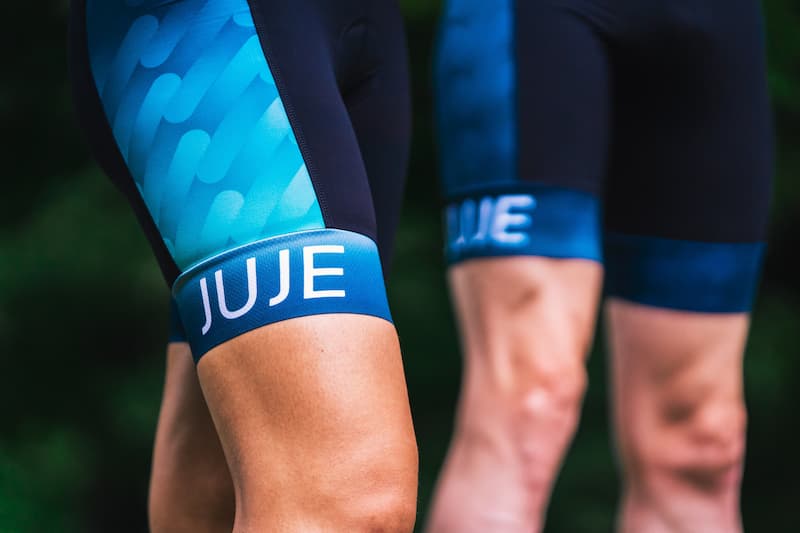 Ready to get started?
Are you convinced? Now all you have to do is find your race and your triathlon outfit! You can also join the free triathlon advice Facebook group to motivate yourself and find other people who share the same goals as you.