Women's trifunctions, how to choose your outfit?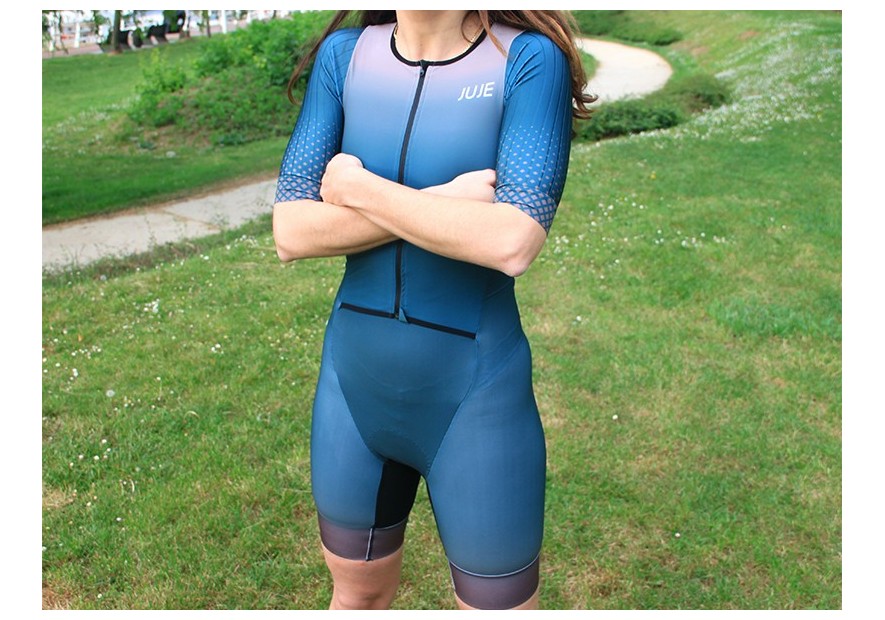 In the triathlon market, it's often difficult to choose your next trifunction. A style you don't like, a size problem, a low-quality material... the obstacles can be numerous, and the selection process can quickly turn into a headache!
To help you make the right choice, JUJE has taken the lead in condensing the main questions asked by women wearers, and providing an answer to each of them in the creation of our trifunctions for women.
Women's trifunctions: no more pink!
Women's trifonctions on the market offer "clichéd" designs, with the color pink usually associated with feminine outfits.
In our two creations, our women's trifonctions with sleeves and our sleeveless women's trifonctions, pink is a thing of the past!
Our designs are modern and unique. Our creations are deliberately unisex, because at JUJE, we don't distinguish between the triathlete and her counterpart - we move forward together.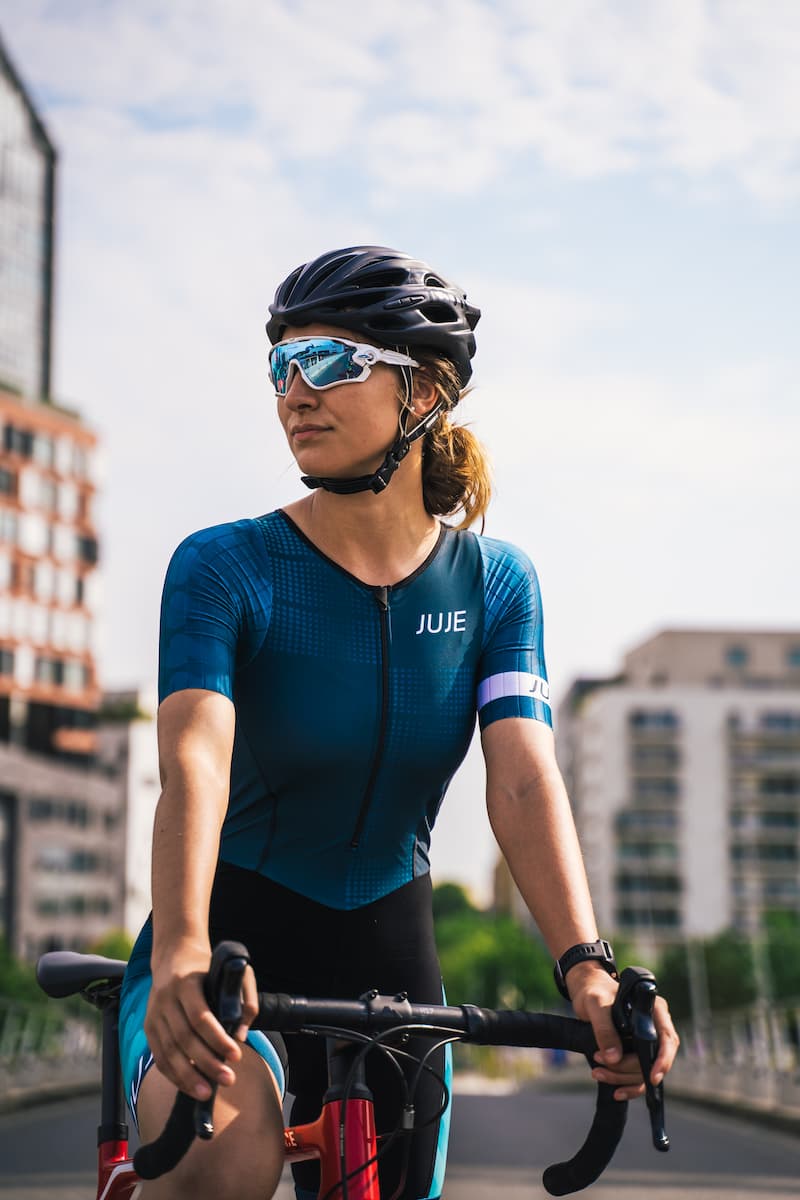 Women's trifunctions: performance and comfort
Long-distance triathletes no longer need to change outfits for the swim/bike transition. At JUJE, our trifonctions offer performance AND comfort. The chamois with "Dimple" technology ensures total comfort even on XXL triathlons.
Comfort is combined with performance thanks to an ultra-light, waterproof, UV50-resistant fabric and an "aero" cut that keeps wind resistance to a minimum.
The sleeves of our WA2 garment also feature a special aerodynamic "Airstripe" material that provides a gain of 8 to 10 Watts on the bike part.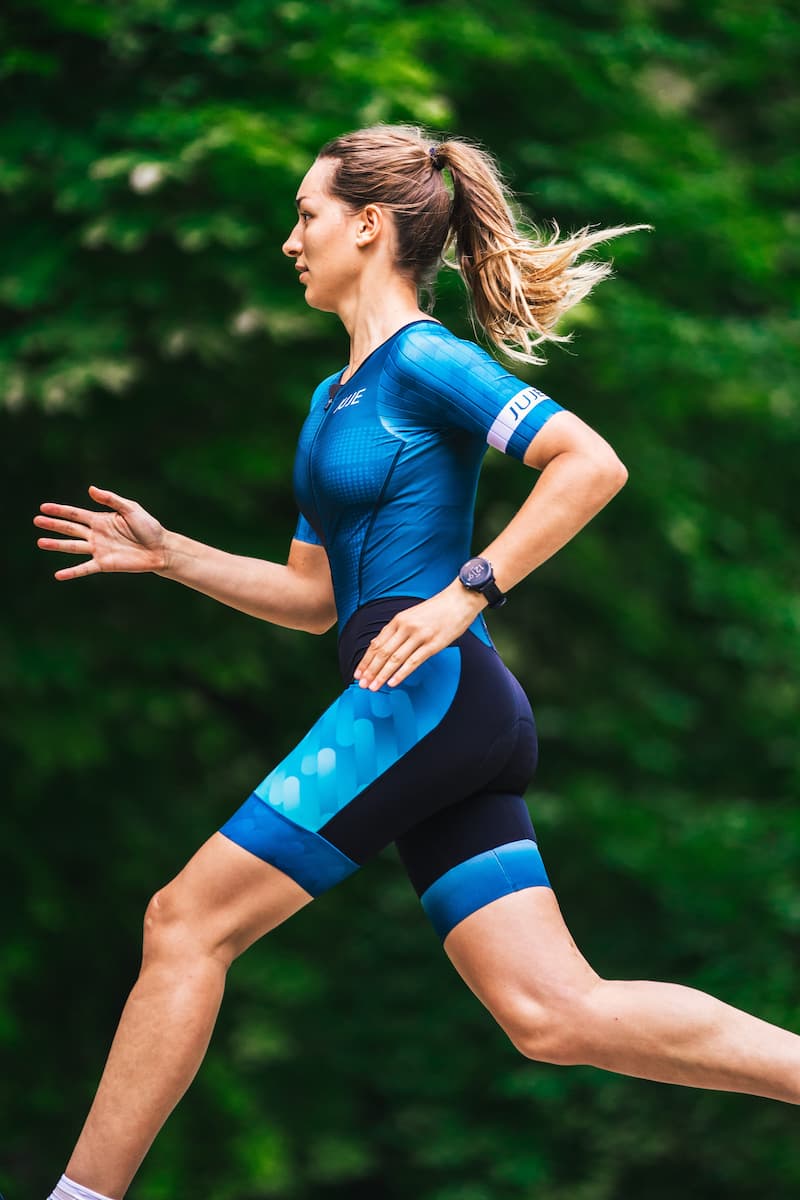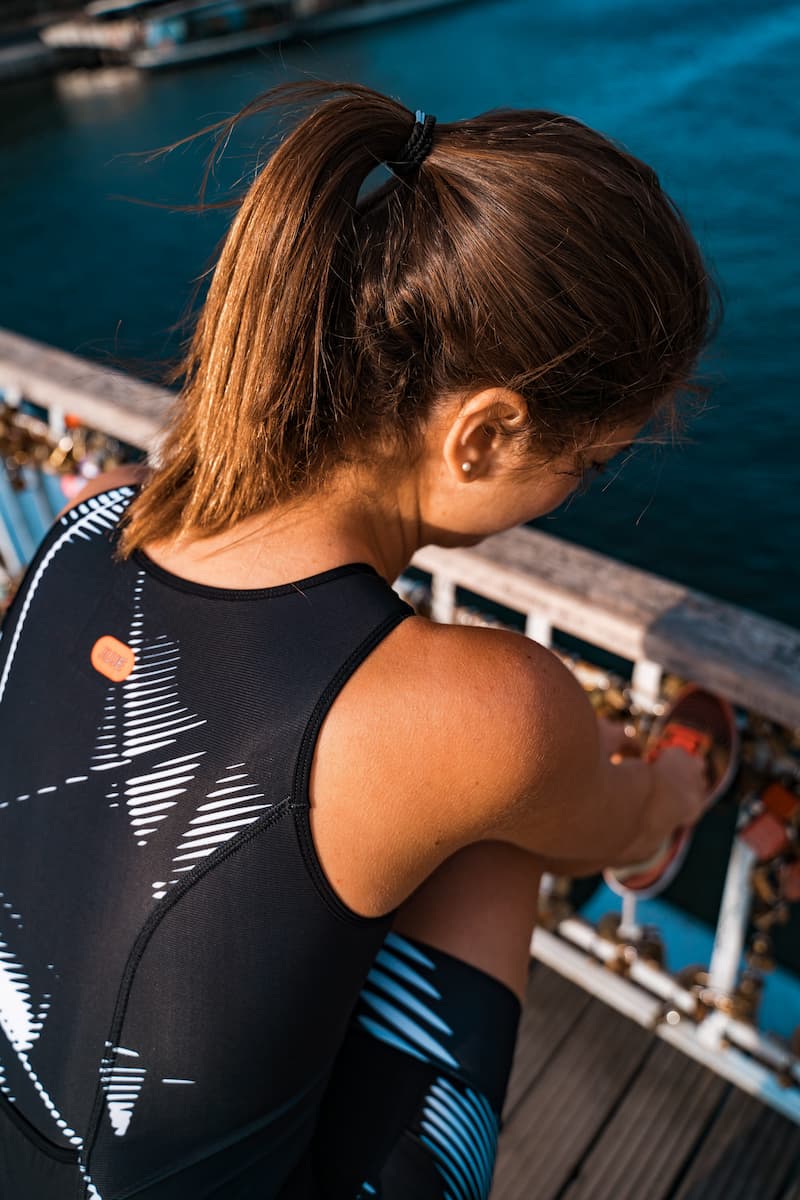 Trifonctions for women: a practical outfit adapted to women's morphology
If you find yourself with chafing at the end of your workouts or races, we've got the solution for you. Our trifonctions are all equipped with Aquaracer technology for ultra-fast drying and excellent breathability.
On the practical side, the large rear pocket allows you to store your bars, gels, repair equipment or even your phone during your training sessions.
You can also find our guide to choosing a men's tri-function, or see our men's triathlon suits or all our tri-functions.
Women's trifunctions: join the JUJE club
Convinced? Then come and discover our latest trifonctions and join the #JUJE community!