What is the purpose of a trifunction?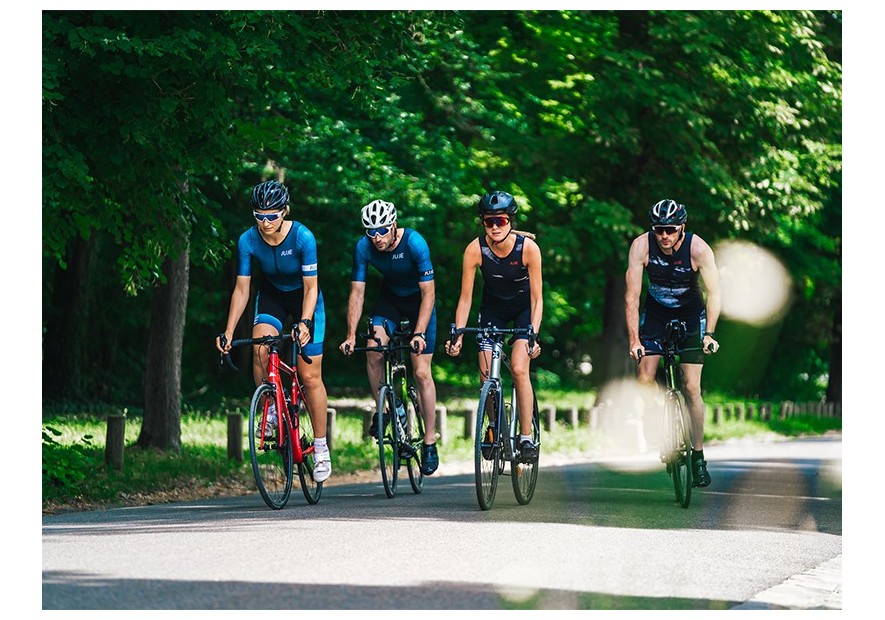 One of the most frequently asked questions when it comes to triathlon equipment concerns the famous tri-suit. Today, we explain why this triathlon suit has become essential for comfortable, high-performance racing.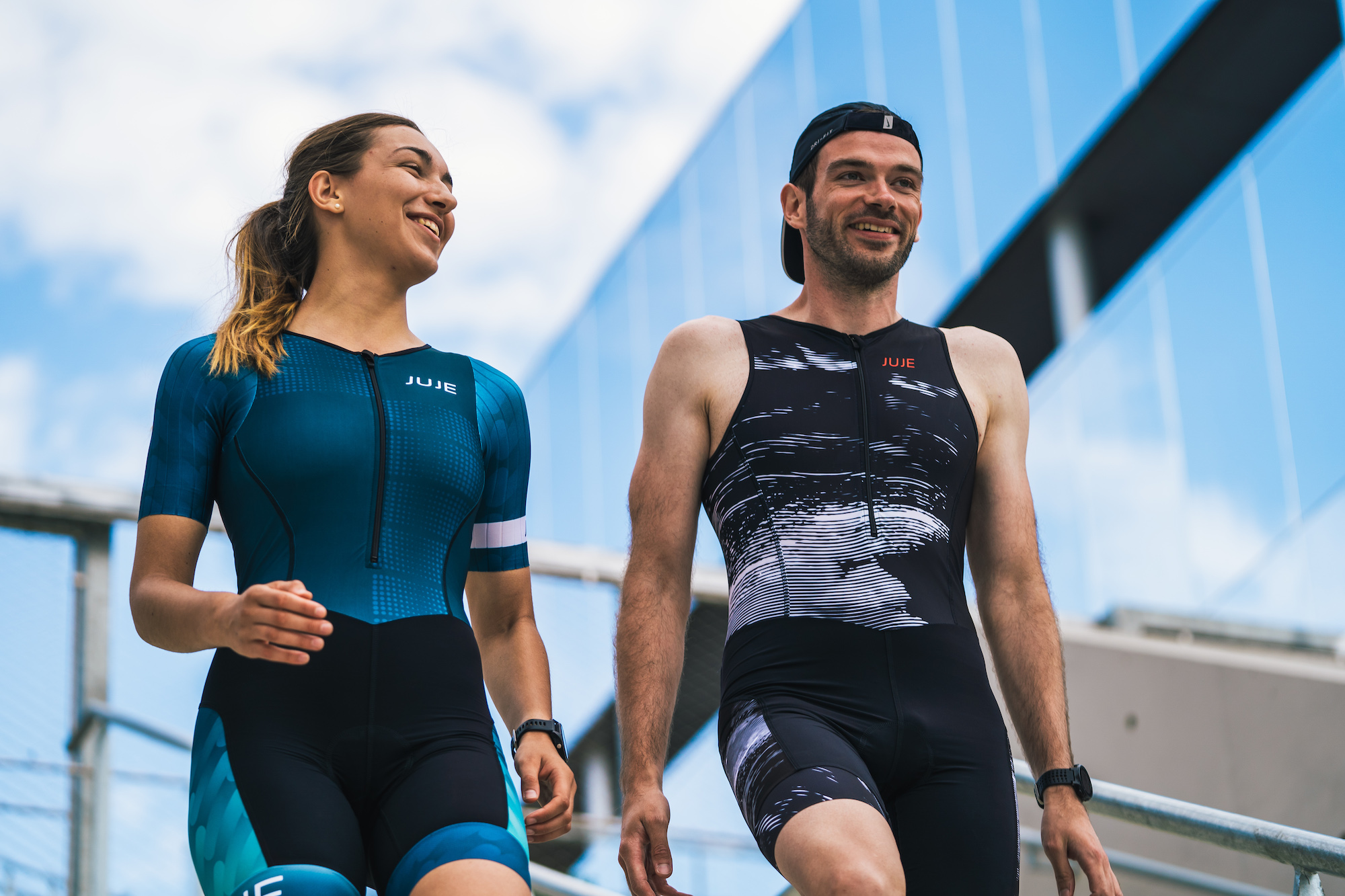 What is a tri-suit?
Let's start at the beginning: a trifunction is a triathlon suit that allows you to swim, bike and run without having to change clothes. A trifonction is an outfit specifically designed for swimming (quick-drying), cycling (integrated chamois) and running (breathable, lightweight fabric).
What is the added value of a trifunction?
Technically speaking, trifunctions provide a concentrate of technology that enables triathletes to enjoy their sport without any discomfort. Triathlon clothing is generally made of waterproof, quick-drying fabric.
It also features an antibacterial chamois that wicks away perspiration. This chamois will be thicker or thinner depending on the model and the distance of your triathlon. Unlike cycling shorts, a chamois that's too thick for a tri-function would be a disadvantage, as it would cause chafing when running.
A tri-function for your triathlon means you won't have to change during transition phases. After you've done your time, you don't even have to worry about this part, and you can enjoy your race to the full.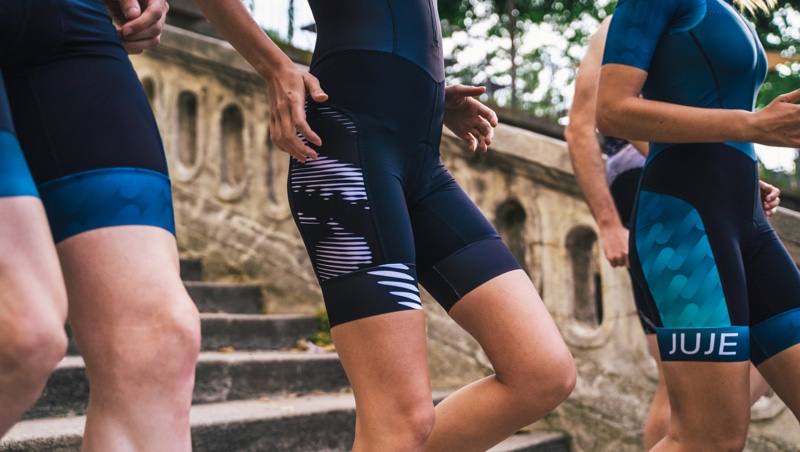 How does a trifunction fit?
A trifunction can be worn without underwear. Women, however, can wear a bra if the need arises.
The trifunction should not be confused with a neoprene wetsuit. A neoprene suit is only useful for swimming if the water is at a certain temperature. You can (and should) naturally wear your tri-function underneath this neoprene suit.
The tri-function is worn very close to the body for maximum freedom of movement and aerodynamic gains.
What are the essential criteria for choosing a tri-function?
A breathable, waterproof and aerodynamic fabric.
A comfortable chamois for all distances
Fabric with appropriate sun protection
A front zip for practicality
A tri-function with siliconized bands at the bottom of the thighs for a secure fit.
Sleeved or sleeveless, it's up to you ;)
Our guide to choosing a tri-function for men
Our guide to choosing a tri suit for women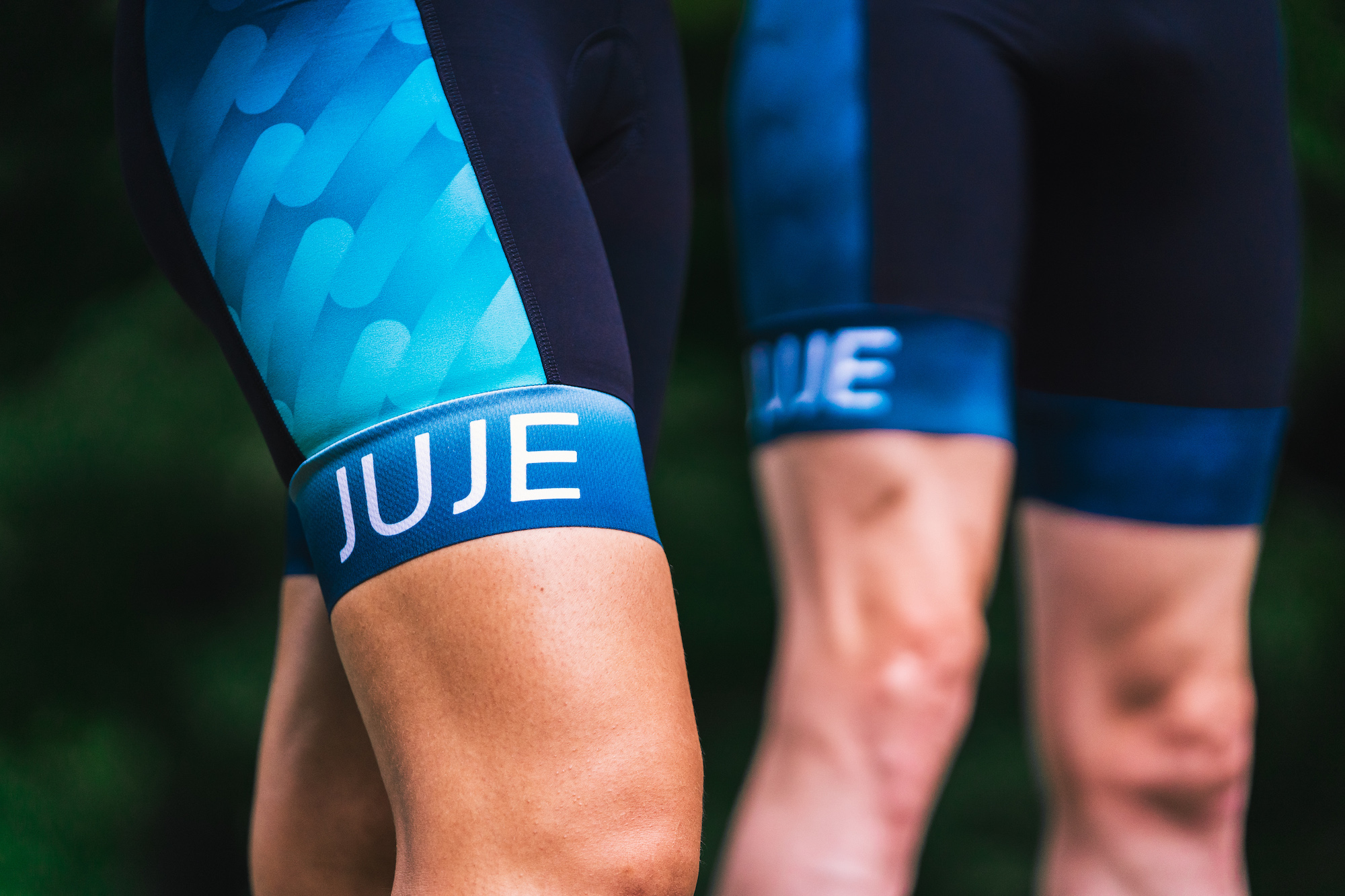 How to care for your tri-function?
Machine-wash cold or at 30 degrees maximum without spinning, hand-wash recommended with a non-aggressive soap. Never tumble dry. Do not dry clean or iron. Discover our full range of men's and women's models that will give you peace of mind during your race.